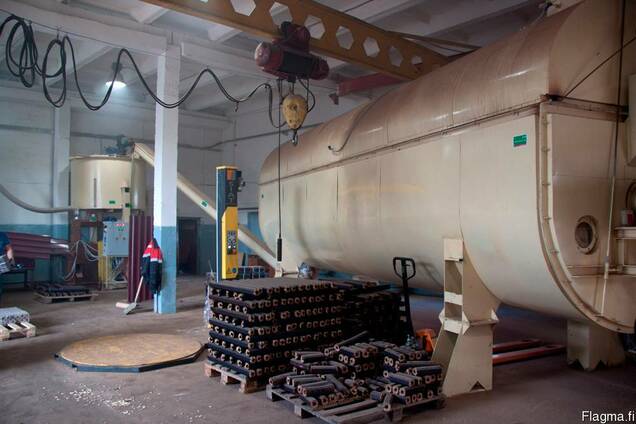 We produce equipment for the disposal of sawdust, chip, waste, agriculture in environmentally friendly fuel (fuel briquettes).
Main technical characteristics of the press
Humidity of raw material is 5-12%
The raw material fraction size is 1-30 mm
Briquette diameter is 68mm
(Option 1)
The capacity of the press is 1200-1500 kg / h
Installed power 74 kW
(Option 2)
The productivity of the press is 1500-2000 kg / h
Installed power 94 kW
Completeness of the briquetting line:
• Screw press
• Auger feeder
• Storage hopper
• Transporter
• Press control panel
• A set of wearable tools (augers, draw plates)
Additional Information:
The augers are sufficient for 50-100 tons of finished briquettes before recovery.
Draw plates from 200 to 500 tons of finished briquettes.
Commissioning and training are included in the cost.
3 years warranty!!!
Renewed: 1 August 2018, 22:15
views: 85
Similar ads